Cloud Internet Content Filtering
Cleanaccess.NET is a Cloud-based solution that provides Internet Content Filtering that increase employee productivity, enables safe customized internet browsing and prevents access to malicious websites before they do harm.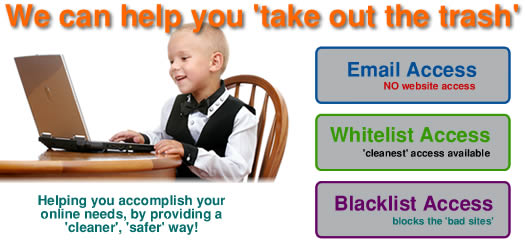 Features & Benefits
Filter Web Traffic - Filter Web traffic globally on any ISP by client defined filtering policies for all your Windows PCs, along with the ability to customize filtering solutions for specific needs.
Invisiblity - Users are not aware their web traffic is being monitored.
Web Categories - Block or Allow 60+ web categories for each client policy. Custom blocks or allows allow further flexibliy.
Reporting - Customized reports can be secheduled periodically to show internet traffic logs by each PC.